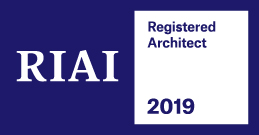 Contact Eva at 087 2940805
to arrange your House Consultation
Eva Byrne, Registered Architect, House Consultant & Interiorista
How I Work…
There are 3 stages to transforming your home in the course of a House Consultation…
STEP 1
I sit down and talk to you to see what issues you wish to deal with in terms of Space, Light & Storage.
STEP 2
Together, we look over those parts of the house needing attention. At this stage I will be able to advise what I can achieve in the course of the planned session. A variety of ideas and options will be explored to find the one that suits you best. Where structural alterations or an extension are planned, this may include the preparation of free-hand, scaled sketches.
STEP 3
I seek to ensure that you are equipped with the information and contacts to bring the project to fruition. The ideas are all summarised in written format, consisting of notes or sketches or both, produced in the course of the consultation.
I look forward to helping you get the most out of your space and to creating a home that meets you needs now and into the future…
Eva Byrne, Registered Architect, House Consultant & Interiorista
087 2940805 | info@houseology.ie