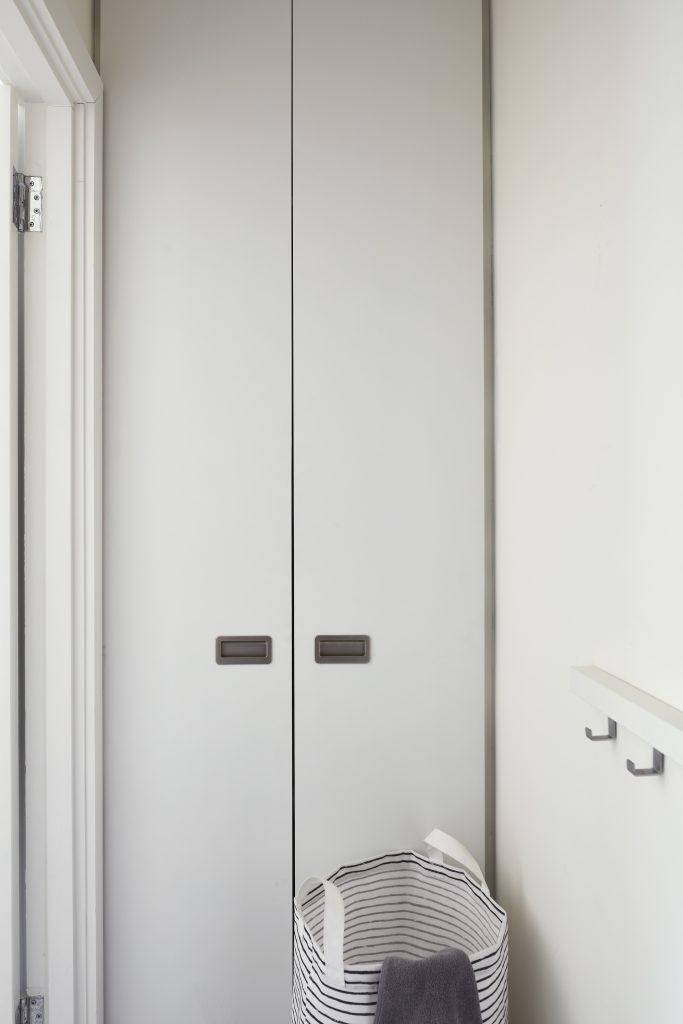 Think about your OVERALL space when deciding how to accommodate your laundry and utility functions. A separate room is great – but not if it ruins the flow of space and light in your home.
If you can manage a separate room, it will ideally be heated and ventilated to the outside. You'll need a large space to fit a typical clothes horse. Use a simple hanging rail, like a wardrobe rail, as a good alternative. You can use it to air shirts and other garments on hangers. A pull-down airing rack works well too.
Where space is limited, see if you can accommodate the utility and laundry functions in a different ways. A large cupboard with a drying rail over the machines will manage the laundry of an average household load. You could locate it under the stairs or in any other space measuring 60cm wide x 65 cm deep.
A heated towel rail is an excellent source of heat all cases. It provides both general heat for airing clothes and also somewhere to hang small items such as socks etc. A multi-bar heated towel rail will be more useful in this regard than a rail with fewer, more widely spaced bars.
In terms of storage, allow for a tall cupboard for brooms, mops and hoover either within your Utility Room or elsewhere. It could be incorporated within the kitchen or under the stairs. The back of a door is a useful place for storing the ironing board.