"We are a couple with two pre-teen children. Our architect has drawn up plans for a beautiful extension that would transform our home for the teenage years but we dread the hassle and stress involved in getting it built. Any tips for making the process bearable?"
Eva Byrne, Published 12.04.2013. Read the original article here…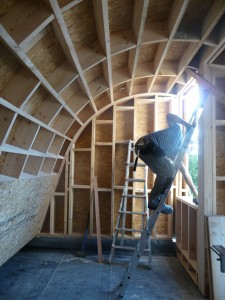 You have made a good start by engaging an architect. It is important now to find the right builder. Choose your builder based on his proven track record for quality and performance, not just on cost. It will save you time and money.
Agree a schedule for payments at the outset, including a deposit and stage payments, so that you can plan your own cashflow. Your budget will need to allow for a contingency sum to cover unforeseen works that almost inevitably emerge in the course of construction work.
Give serious consideration to moving out during the building works, including all furniture if possible. The rent should form part of your construction budget. Delays are almost inevitable so seek accommodation with a flexible lease.
Building work is aggressive and dust invasive so take steps to protect those parts of the building that are not directly affected by the work. Ask the builder to provide sturdy protection to any built-in furniture and floor finishes. Seal off any rooms not being changed. Resign yourself, nonetheless, to a certain amount of damage being done.
Timetables are not set in stone and overruns are normal. If the work drags on with no apparent end in sight, you may need to set a deadline and move back in before the work is fully complete. A deadline focuses everyone's mind.
At all times during the building process, keep the end goal in sight. It will be stressful. It will possibly exceed your projections in terms of time and money. But you will be rewarded with a home sculpted to the requirements of your family where everyone's needs are met. And you will forget the trauma you experienced along the way.
It is also recommended to engage your architect for the entire project, rather than just the design and planning stages, as they can project-manage the building process for you and save you stress and cost.
Eva Byrne MRIAI, is founder of houseology, which specialises in house design consultations: www.houseology.ie
Irish Independent