Teenage dirtbag? How to declutter and design the perfect room for your teen
"Striking a balance between practical and cool is tricky when it comes to teen bedroom decor".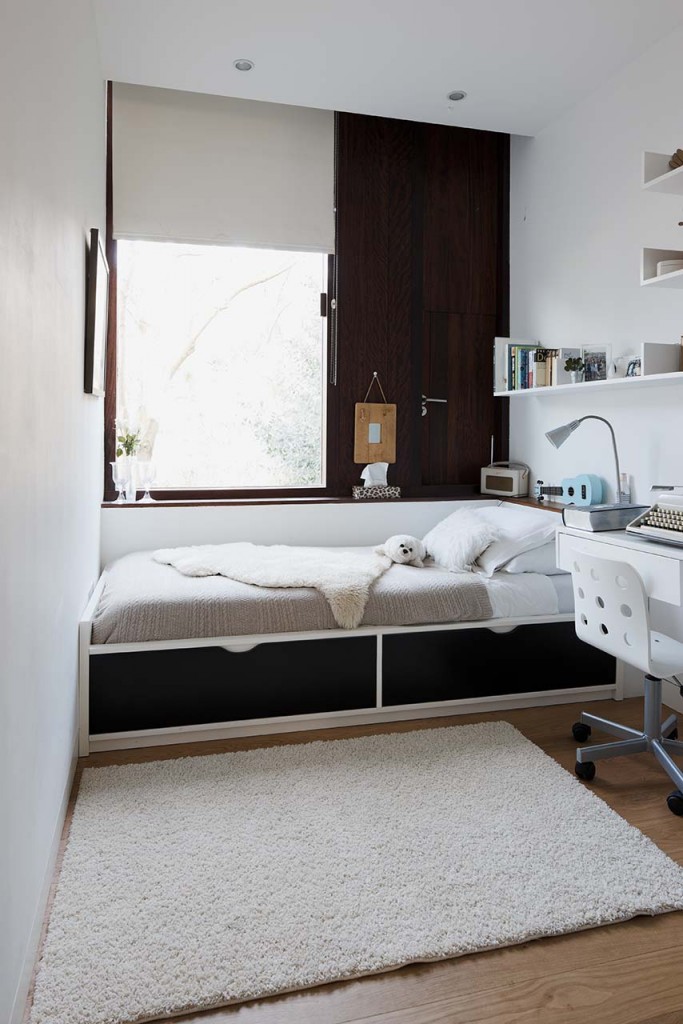 Eleanor Flegg September 13 2019 2:30 AM
I once went up to my teenage son's bedroom to find him behind the door with a baseball bat, poised and ready to swipe.
"I'm so sorry mum," he said, lowering his weapon. "I thought you were my brother." It occurred to me that it was a very good thing that their bedrooms were on different levels: one on the first floor and the other in the attic. Their battles weren't conducted on the landing.
Interior design for teenagers is often a matter of damage limitation.
"Optimally, a family home will have an open-plan kitchen, dining and living area, and a separate sitting room that can evolve as the family grows," says Eva Byrne, architect and interiors consultant. When the children are small, you use it to hide from them. When they are teenagers, they use it to hide from you."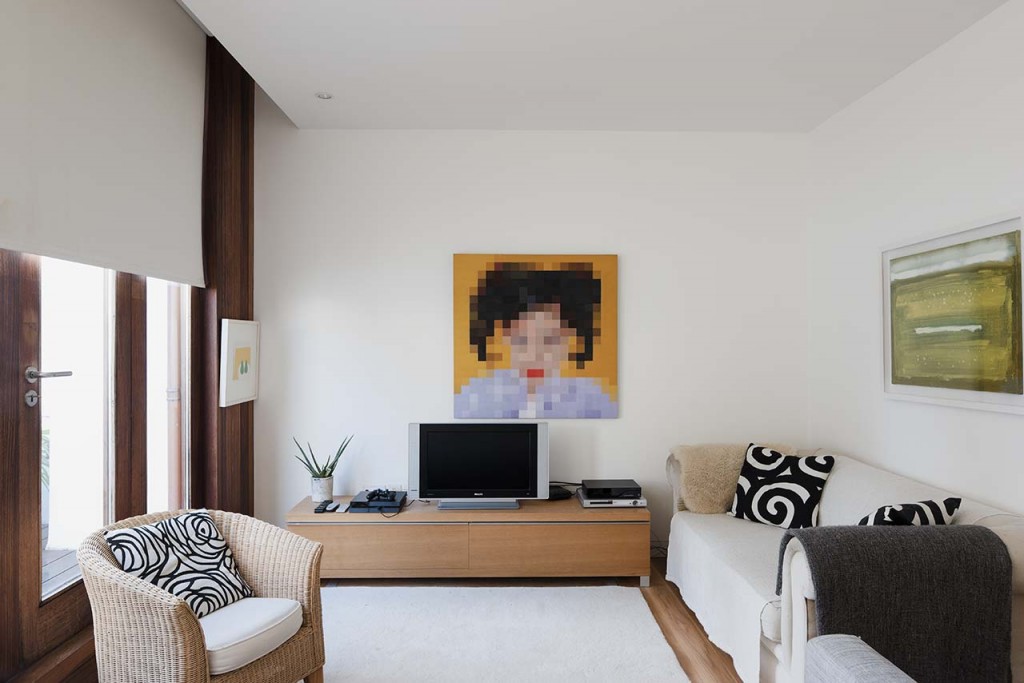 For most teenagers, there are times when the world becomes too much. It's important to have somewhere to retreat to and, typically, that's the bedroom. For those with their own room, the décor can express their developing identity.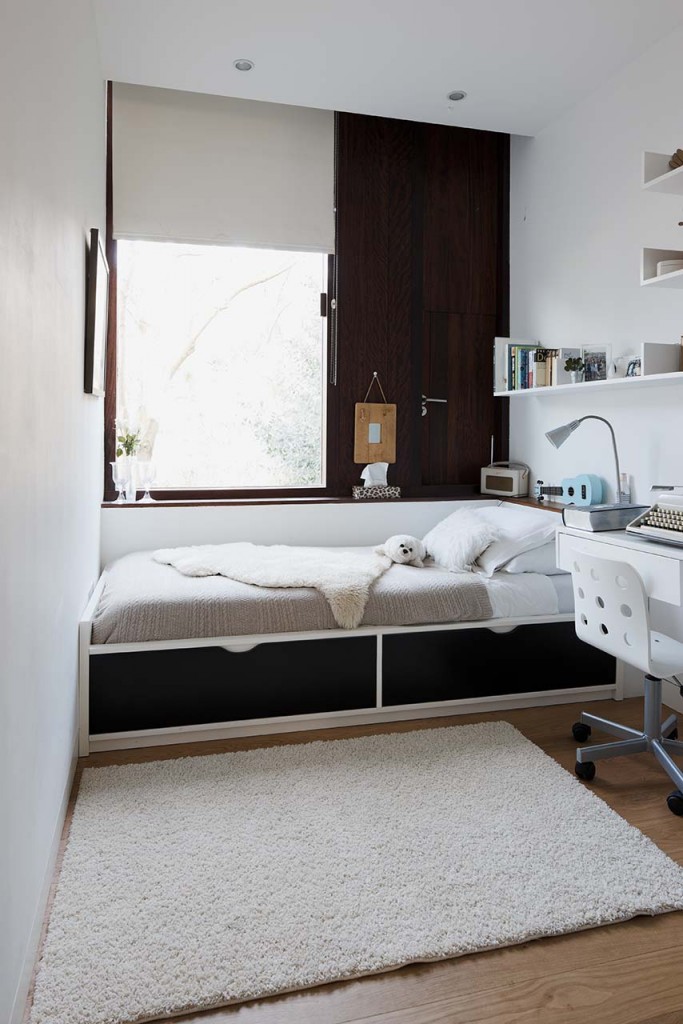 For those who share, it's important that the room is laid out so all the occupants have a sense of their own space within the room. If I were a teenager, the swinging Tiipii daybed (from around €350) would be top of my wish list. It's a cross between an indoor hammock and a nest.
"The key elements of a teen bedroom are a bed, study area, and clothes storage," Byrne explains. "They will be spending a lot of time in bed, so invest in a good mattress and base. Many teens use their beds not just for sleeping, but also for conducting their online lives. A separate dressing table for a girl is a bonus – study and make-up don't mix."
As someone who brought up boys, I would never have thought of that. I do however understand the need for a punch bag.
Grooming products can stain surfaces. Byrne suggests that you choose a dressing table with a top that can be wiped clean, or protect the surface with a sheet of clear or opal glass. Ikea's Malm dressing table (€115), for example, comes with a ready-made glass top. "A large mirror on the wall above the dressing table, as well as an extending, magnifying mirror and good lighting, will allow thorough inspection from all angles." Did I mention that she consulted her daughter on this?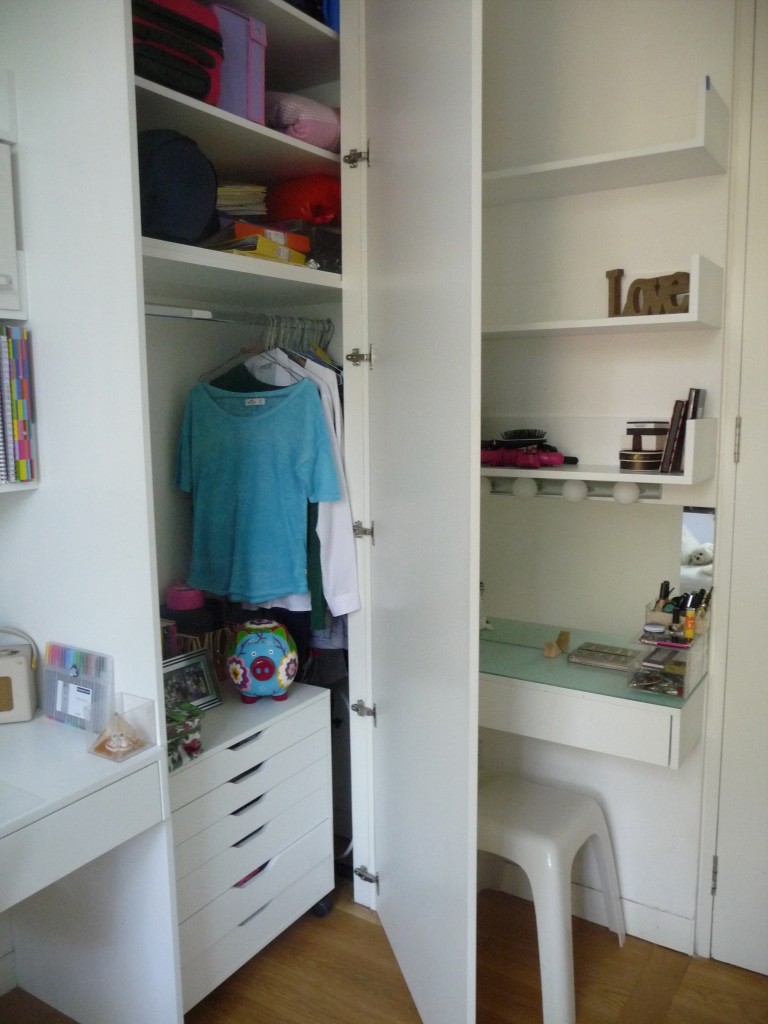 Then there's the desk. "I recommend getting as large a desk as possible. Despite this being a digital age, most learning still happens with books and paper and pen, so the larger the surface area, the better," Byrne says. "Both our teens ended up doing their Leaving Cert study on the large, three-metre-long table in the middle of our open-plan ground floor, despite each having a 142cm-long desk in their rooms." She suggests buying a trestle table, as opposed to a formal desk, because the table top can be cut to suit the size of space available.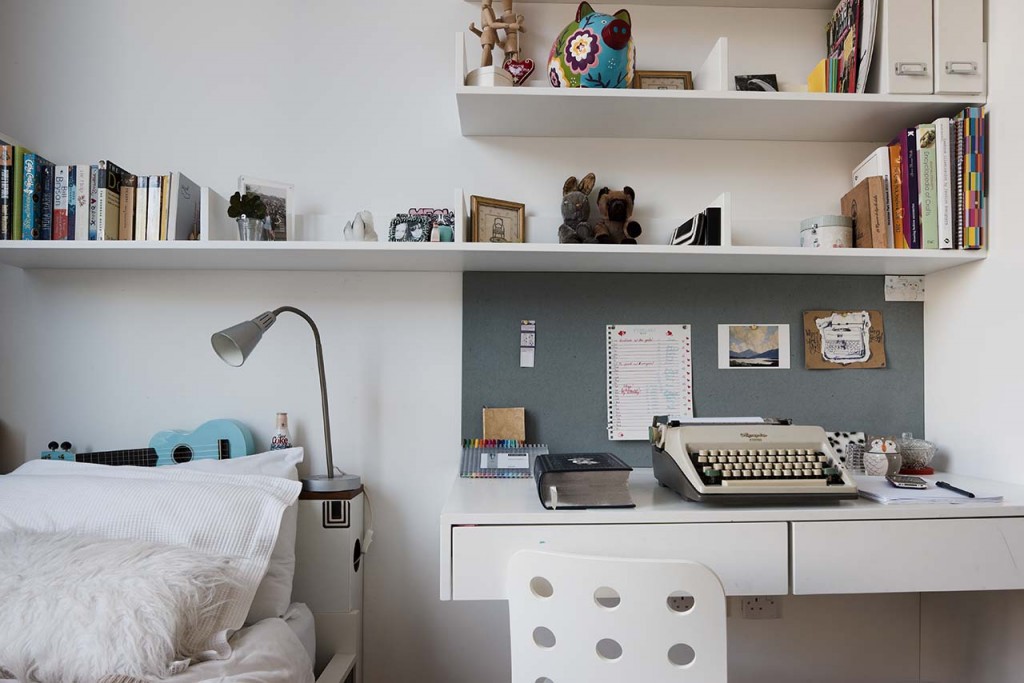 Byrne's other suggestions include a pin-board or white-board on the wall above the desk surface, with shelving above it. "School books tend to be quite large, so make sure the shelves are far enough apart – say 32cm – to fit lever-arch files and books."
There's a general assumption that teenagers should study in their bedrooms, but not all of them want to. One of mine liked to study, or pretend to study, in privacy. The other liked to spread his belongings across the kitchen table. We bought a bigger desk for his room, but it didn't see a lot of use. He didn't want to be isolated in his room (a lot of design for teenagers is aimed at containing them) and he liked to do homework in company.
"I would hate to study in my bedroom," says Tara O'Sullivan (aged 17), who is due to sit her Leaving Cert in 2020. Last year, her brother moved away to college, so she uses the desk in his room. I can see her point. I wouldn't like to work in the same place that I sleep either. The thing that O'Sullivan likes best about her room is her Ikea Hemnes daybed (€479), which can convert from a high-framed single to a double. "I love the flexibility," she says. "Also, it has lots of storage."
Shared storage spaces – such as coat hooks or shoe racks in the hall – should be as convenient to use as possible. If they're not, teenagers won't use them. And the easier the laundry process, the higher the chance of compliance. "Make laundry baskets accessible, preferably colour-coded for darks and for lights," Byrne says. "Dirty clothes will generally live on the floor, but at least they can be easily sorted once the teens run out of clean clothes and have no option but to put on a wash. Teens should definitely do their own laundry!"
Then there's cleaning. It's increasingly fashionable for teenagers to have their own ensuite bathrooms, which seems like a wild and unnecessary extravagance. But how lovely for the occupying teen! No more fractious queuing on the landing. The parents who have forked out for this luxury often insist that the young person cleans their own bathroom.
Byrne suggests you make this easier on everyone by selecting fittings that are easy to clean and not prone to harbouring mould: hinged, as opposed to sliding or bi-fold, shower doors and small wash basins (the smaller the basin, the less grime it can accrue).
I insisted that both my teenage sons took turns in cleaning our communal bathroom. After this rule was instigated, the elder complained bitterly that he was "the only child in his whole school who was forced to scrub the toilets". That's rule number one with parenting teens. You're never going to get it right.
Eva Byrne is the principal of Houseology, a company that offers consultations on all aspects of interiors (€499 for a two-hour session; see houseology.ie). See also ikea.com and tiipiibed.com.
Indo PropertyRead Eleanor Flegg's article in including my own thoughts on the matter, here: