The Importance of Numbers
Your aim is to create a home that meets your needs like a glove: a snugly fitting glove is moulded to the exact dimensions of your hand. In the same way, knowledge of the important dimensions in each room around your home will help you create that snug fit between your needs and your space.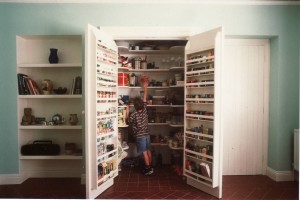 Familiarise yourself with dimensions
When making alterations to your home, it's a good idea to get to know the dimensions of your existing spaces. Buy a 5 metre metal tape and take measurements using metric dimensions. You'll be ordering your kitchen and loose furniture in centimetres so that may be a useful measure to use.Measuring not only the overall lengths of your walls, but also your windows and niches will help you both understand what you have, as well as have a comparison with which to gauge what is proposed.
Understanding Drawings and Dimensions
If you are employing an architect to prepare drawings, they will be drawn to a given scale, generally 1:100 or 1:50. In the case of 1:100, this simply means that every 1 cm on the drawing equates to 1 m in reality. For 1:50, 1 cm equates to 2 cm. Buy a scale rule and learn how to use it so that you can make sure that whatever is proposed really meets your needs.
Start with Zero!
Prior to taking on any building work, ask yourself first if your existing rooms working as hard as they might. Are they being used in the best possible way? Does the furniture layout in each room maximise space, light and storage?
And now some bigger numbers around the house… 
Hoping these ideas will help you make every centimetre count!