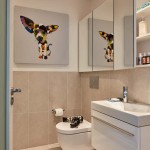 DETAIL
For clients of my consultation service who would like assistance in implementing their project, I am occasionally available to prepare developed design proposals and detailed drawings. I operate a "pay-as-you-go" system. You can avail of this service for help with a storage closet, a room or your whole house.
€199 per hour
Here are some of the many ways in which I can help you realise the vision we have unlocked for your home in DETAIL:
Prepare detailed kitchen drawings exploiting every available centimetre to create a machine that best meets your needs.
Prepare detailed bathroom drawings to include sanitary ware, tiling, lighting and storage layouts.
Prepare floor plans of your room(s) showing structural alterations, electrical and plumbing layouts.
Prepare detailed room designs with built-in and loose furniture schedules, finishes, lighting and colour schedules.
Prepare detailed drawings of built-in furniture including storage, shelving and wardrobes.
The DETAIL Package offers…
A unique pay-as-you-go payment system. Over 10 years' experience  working as a House Consultant means that I have a vast amount of knowledge at my fingertips. This allows me to prepare detailed designs in an efficient manner, often working in your own home.
Preparation of a drawing and written package that will enable you to get detailed quotes for your work from recommended contractors.
This service is available only to clients who have availed of one of my house consultation packages.
The Detail Package is not currently available for extension or other construction projects.